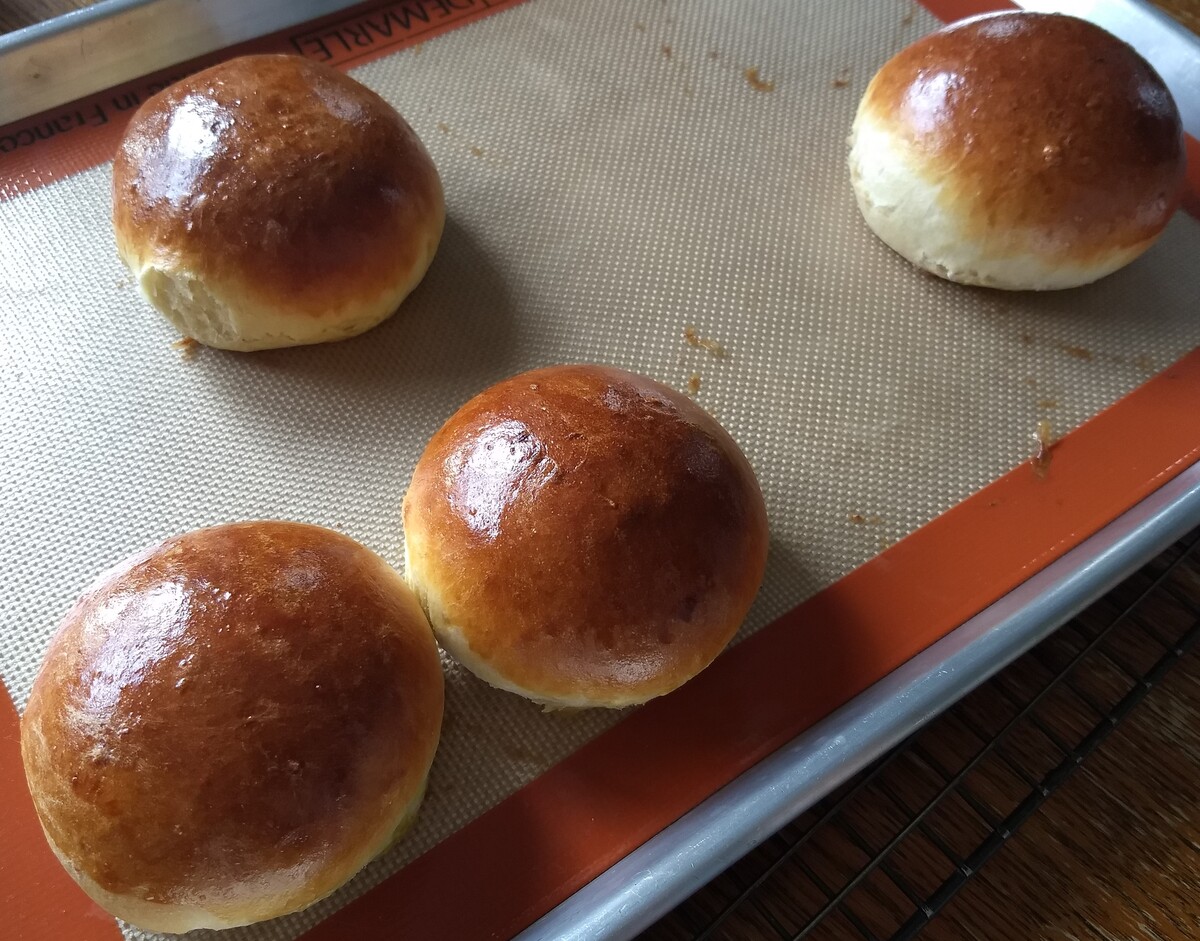 This recipe is almost straight from "The Clever Carrot." The original on that website has details that will make these really good. I simplified (maybe OVER-simplified) the recipe here, for my own ease.
1 cup warm water
2 tsp yeast
2 1/2 TB sugar
3 cups flour
1/3 cup dry milk powder
2 eggs (one in the dough, one for the wash)
1 1/2 tsp salt
2 1/2 TB unsalted butter, softened
Proof yeast in water and sugar. Add all other ingredients (except the one egg that's needed for the wash) and knead until smooth–but it will be a sticky dough. Cover and let rise 1-2 hours.
Using a knife, divide into eight equal pieces. Form into rolls, place them on a jelly-roll pan, evenly spaced (I used a silpat liner so they wouldn't stick after baking). Let rise 1-2 hours.
Place a rack in the middle of the oven, place another rack on the bottom level. Preheat oven to 400 degrees F. To create steam, place a jelly-roll pan with a handful of ice cubes on it on the bottom rack of the oven. Beat remaining egg, brush onto each roll, immediately place rolls in oven on the middle rack. Bake 15-20 minutes.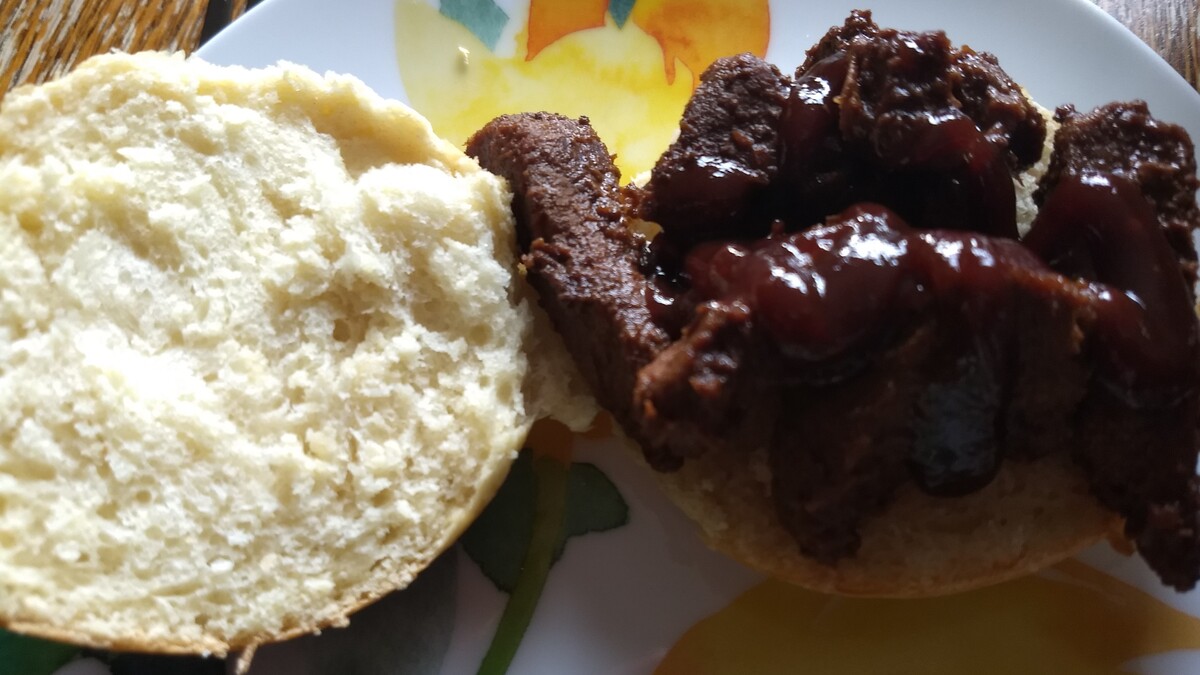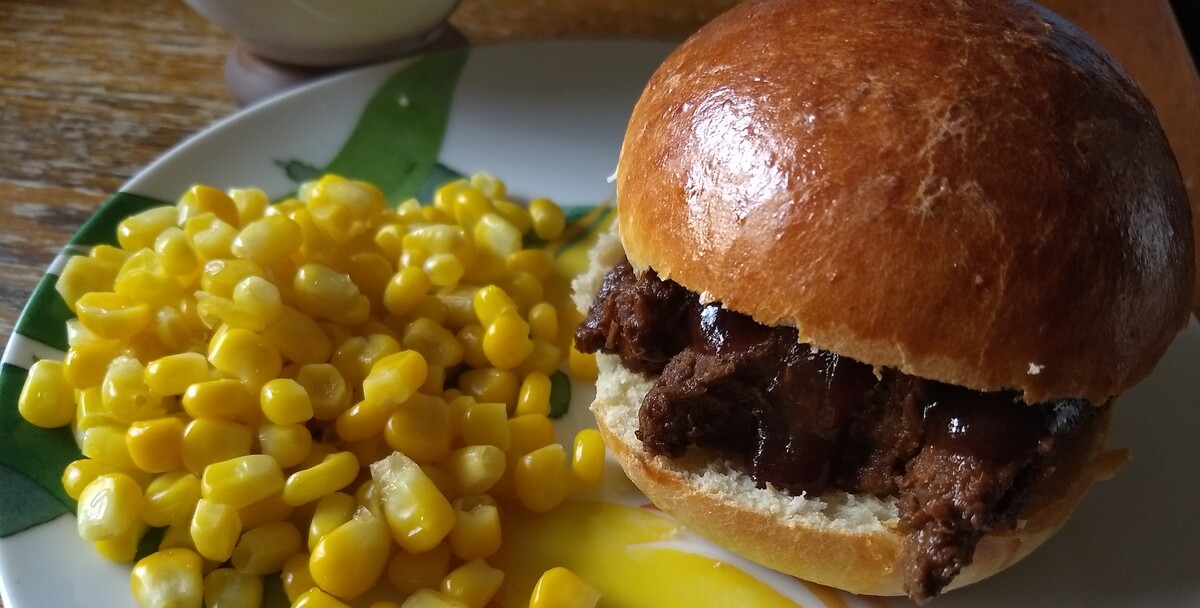 Doubled (makes 16 rolls)
2 cups warm water
1 TB + 1 tsp yeast
1/4 cup + 1 TB sugar
6 cups flour
2/3 cup dry milk powder
3 eggs (two in the dough, one for the wash)
1 TB salt
5 TB unsalted butter, softened